OUR STORY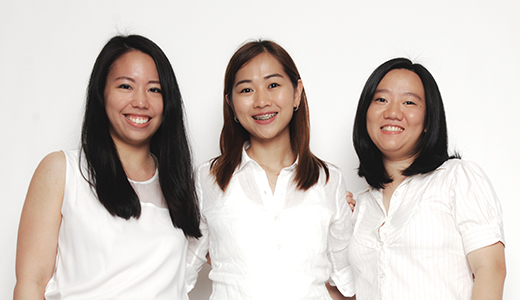 Habi promotes responsible fashion, Pinoy pride and social involvement through 100% Filipino-made, environment-friendly footwear. Since 2011, its wide range of comfortable espadrilles and sandals competes in the fashion retail industry under Sosyal Revolution, Inc., managed by three social entrepreneurs, Janine Chiong, Paola Savillo, and Bernadee Uy.
"
Habi Footwear is all about responsible fashion, Pinoy pride and social involvement.
Walk with us to a happy future!
"
Habi works in partnership with four communities across Quezon City, members of whom weave mats made out of scrap cloth from shirt factories, which are then procured directly by the company and sent to manufacturers for final assembly into shoes. This ensures that the weavers earn at least five times what they would normally earn had they gone through middle men. Currently, Habi engages a total of 30 weavers on an output basis, around half of whom get to earn as much as Php200.00 a day with good output.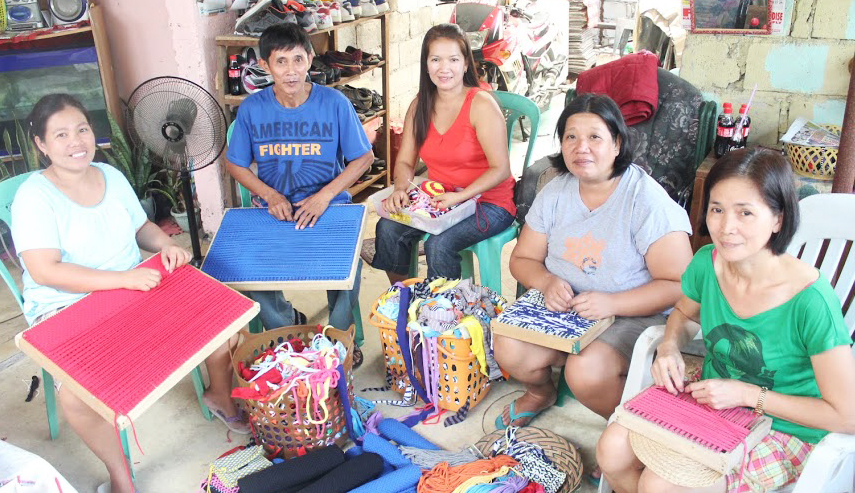 THE TEAM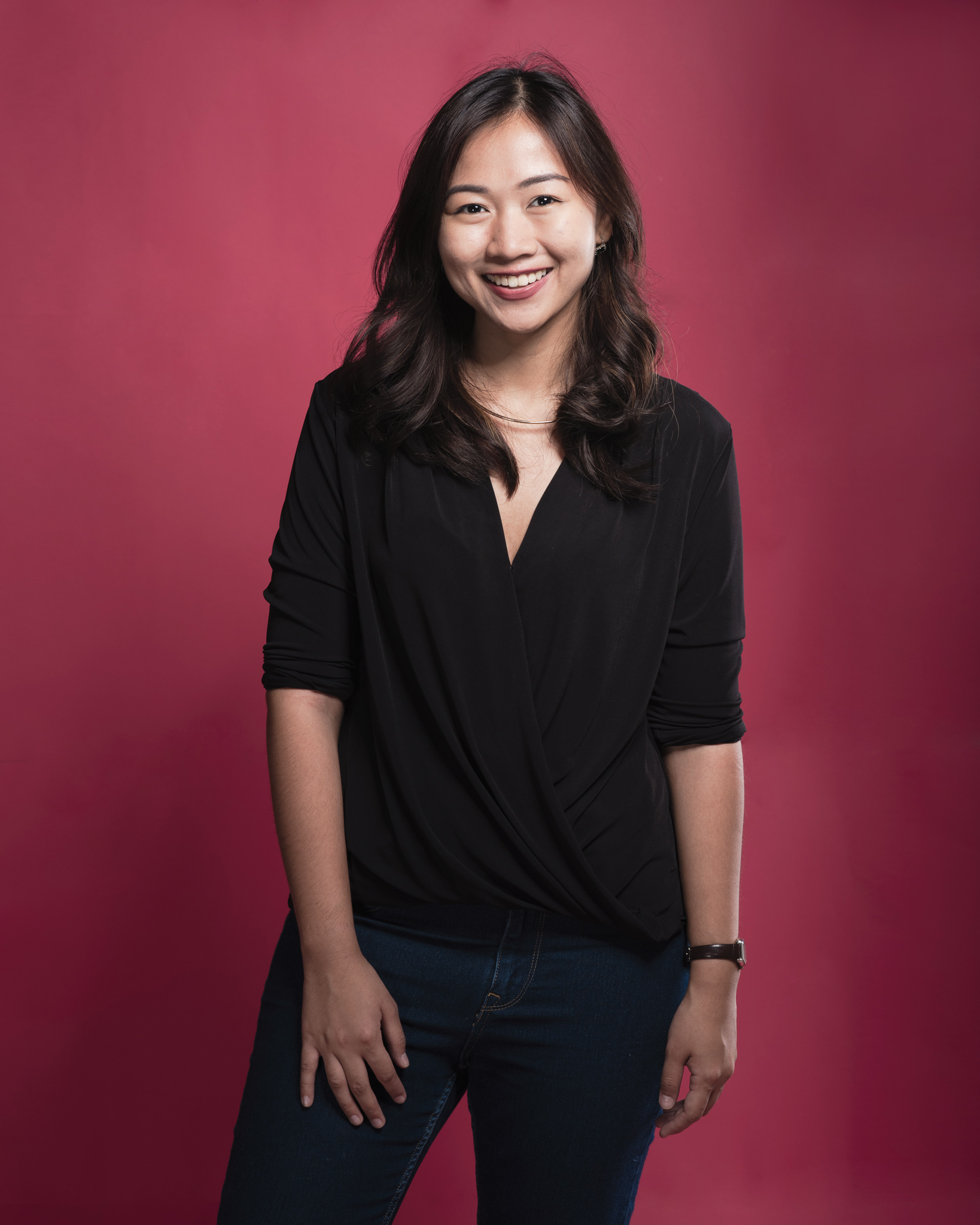 Nin
Janine Mikaella Chiong, known to her friends as Nin, is President and CEO and Head of Sales & Marketing for Habi Footwear. Prior to reestablishing Habi after university, she briefly worked as a Marketing Assistant in GlaxoSmithKline Philippines, and in her time in university was President of Musmos, a sector-based organization that works with empowering the urban poor youth. Her love for our less fortunate brothers and sisters was what led her to pursue the Social Entrepreneurship track for her business thesis, which led to her journey with Habi Footwear. She holds a Bachelor of Science in Management from the Ateneo de Manila University, and besides Habi is into financial investments through insurance, stocks, and foreign currency. Outside of work, she likes traveling, cooking and baking, writing, photography, biking, and yoga.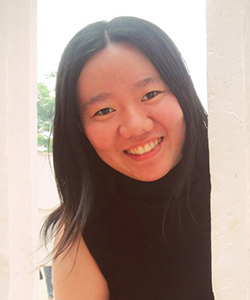 Berns
Bernadee Uy, or Berns for short, heads Finance and Community Development for Habi Footwear. Like Nin, Berns was heavily involved in social development since her school days, having served as Executive Vice-President of Alay ni Ignacio (ANI), which offers academic and leadership programs to deserving public high school students with the aim of enabling access to higher education and developing grassroots leaders. After university, she took on a full-time job at Accenture Philippines, consulting for organizations such as ABS-CBN and Gawad Kalinga. She also worked as Social Enterprise Manager at the British Council of Manila and took a part-time teaching post at her alma mater, the Ateneo de Manila University (which also conferred on her a Bachelor of Science in Management). At present, she is part of the team that handles sales operations and program management in PayMaya, the digital financial unit of Smart Communications. Berns enjoys writing, traveling, scuba diving and reading.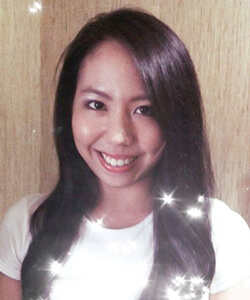 Paola
Maria Paulina Savillo, or just Paola, heads Product Development for Habi Footwear - an apt position given that during Habi's thesis days, it was she who had had the idea of turning woven cloth into shoes. Creativity is Paola's strong suit, which also reflects in her interest in digital marketing - her first job was as a marketing officer at SM's malls division, where she was also a powerful force in the digital development of its Shopmag; currently, she is Associate Marketing Manager at Plains & Prints. Her other talents and passions were also evident in her university days, when she headed the choir of her home organization, the Ateneo MACA (Management in Applied Chemistry Association - hence her Bachelor of Science in said course), and also represented the country for World Youth Day 2008 on behalf of Opus Dei, where she is also an active member to this day. Besides digital marketing and designing, she also likes exercising and staying fit.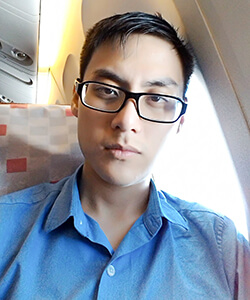 Aloy
Allister Roy Chua, who goes as Aloy, is Operations Manager for Habi Footwear. A one-day exposure trip to the Gawad Kalinga Enchanted Farm was all that it took to spark the social enterpreneur in him, working for Frontline, a training and development firm that at the time also facilitated camps at the Farm, while still at university, where he was also very active as a manager of several projects in his degree's home organization, Ateneo Lex (he graduated with a Bachelor of Science in Management, Major in Legal Management, with honorable mention), as well as the Ateneo Christian Life Community (ACLC). He didn't pursue the same thesis as the Habi co-founders did, instead choosing to consult for the Enchanted Farm Café in partnership with McKinsey & Co. After university, he volunteered for a full year with the Benita & Catalino Yap Foundation (BCYF), where he met Nin, and which emphasizes personal social responsibility as the cornerstone of good living. This led him to establishing his own institute, The Daily You (formerly The Daily Aloy), which promotes living a life of true higher purpose properly rooted in awareness and service. To read more on it, visit http://thedailyaloy.wordpress.com.
PROCESS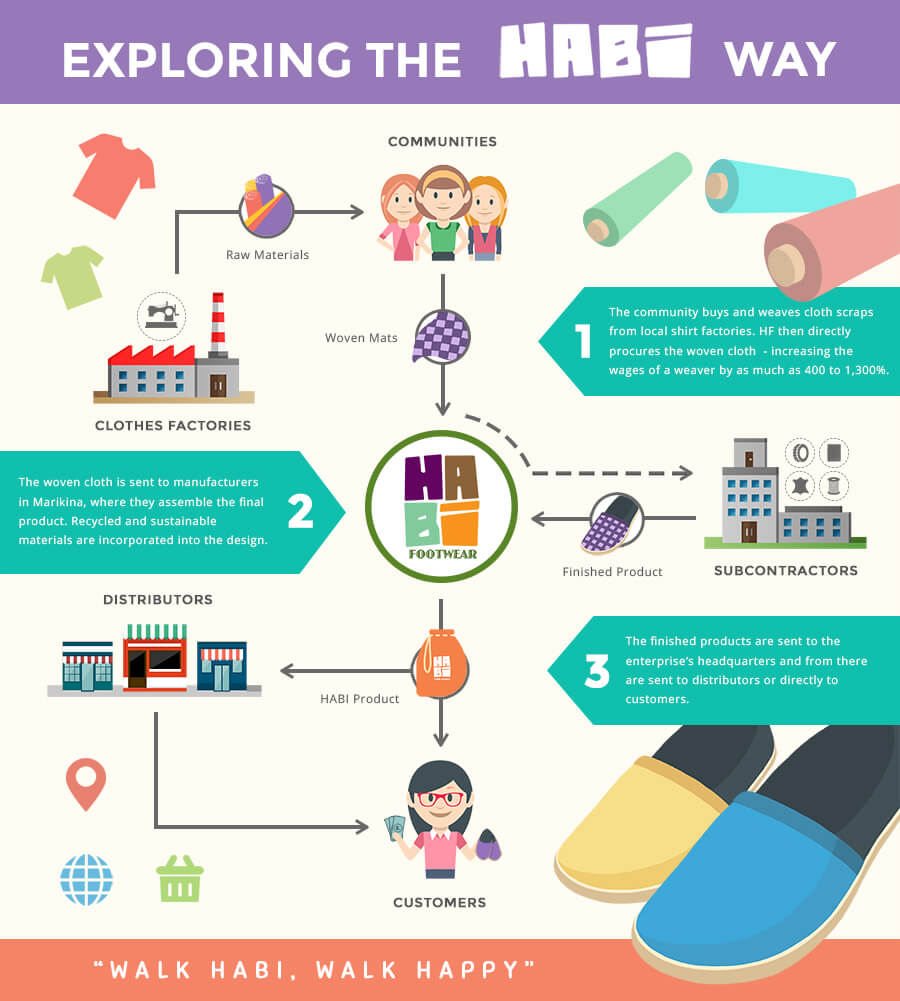 As a social enterprise, Habi does not only aim for business growth,
it also contributes positive social impact through three ways:
It provides livelihood opportunities to the mothers in the communities, and further expands their hard and soft skills through trainings.
It helps reduce solid waste in the environment by using upcycled scrap cloth in its products.
It promotes a change in lifestyle through responsible fashion, upholding a statement that is both socially aware and environmentally concerned.
In the near future, Habi Footwear wishes to expand to other fashion apparel and products that utilize
authentic Filipino woven materials, continuing to walk its way to a happy future.